EMS Abdominal Muscle Stimulator Fitness Training Gym Belt BLXCK NORWAY™
$40.99
Having abs and strong muscles is surely one of the most attractive things, however, people hardly get time to go to the gym and do workouts due to their busy lifestyles.  If you want to get that abs without spending hours in the gym, then this EMS Abdominal Muscle Stimulator Fitness Training Gym Belt is the most ideal choice for you. This is one of the most effective belts that can help you to get rid of that stubborn belly fat.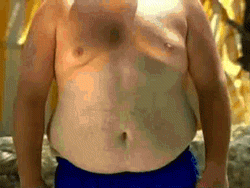 This innovative belt uses highly advanced EMS technology (electrical stimulation of muscle). It helps to stimulate the contractions of the muscles using electric impulses. It can be used by both males and females. Apart from strengthening your abs, it is also used for athletes, immobilized patients to improve their movements, etc. You can easily wear this efficient belt anytime while doing your household chores, working in your office, or simply enjoying watching television.
This belt consists of a total of eight gel pads, four on each side that will cover your complete abdominal region. Besides strengthening and toning our core muscles, it also helps a lot to burnt your fat. There are 6 different modes with 10 types of intensities that will determine the vibration frequency. It also has an automatic turn-off feature that allows this trainer belt to shut off after 12 minutes.
EMS Abdominal Muscle Stimulator Fitness Training Gym Belt has a highly durable battery that will give you a long-lasting performance. It can be used for around 7 hours after being completely charged. You can use any USB port to charge this belt. This belt is a very convenient way to get your abs as it is designed ergonomically for muscle movement. It is also very thin and light in weight which makes it easy to carry without any hassle.